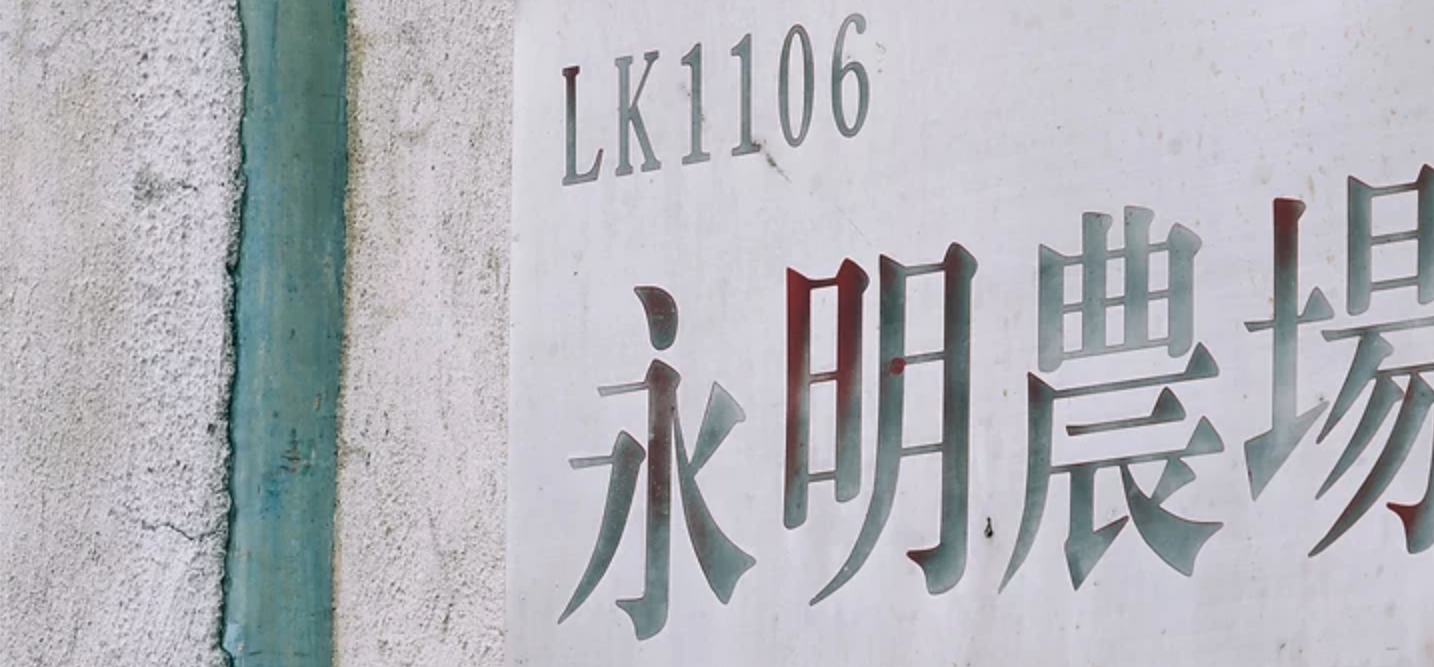 Wing Ming Farm
is one of the remaining twenty-eight local farms that provide fresh chicken in Hong Kong. Based in Yuen Long, the fresh countryside air makes the farm ideal for chicken farming. The types of chicken are vast and numerous: Shiqi Chicken, perfect for poached chicken with its tender meat and thin skin; the Silkie, frequently used to make broth, braising, and lauded as food therapy in Chinese medicine; the farm's very own Wing Ming Chicken, cross-bred from French and local chickens, superior in meat quality and the eggs they produce; not to mention the old chickens, roosters, and raw chickens. With the multitudes of ways to enjoy chicken, including steaming, boiling, and cooking in stews, no one can resist them.
The Humble Chicken Farmer
Chicken farmer is a title that Wing Ming Farm's Mr. Lee has held for forty years. There were good times, and there were bad times, such as the avian influenza of 1997. But though it was not all smooth sailing, Mr. Lee never gave up his calling. As time passed, the farm expanded and grew in experience–now, they use artificial insemination in poultry to reduce the chances of infection, interbreed French and local chickens to achieve the dream of a chicken with higher quality, and used Chinese herbs in lieu of antibiotics on their poultry. In 2019, Mr. Lee spent upwards of a million Hong Kong dollars to modernize the chicken coops. Indeed, Wing Ming Farm encapsulates three generations of blood, sweat, and tears, all working to provide Hongkongers with the chicken and eggs they deserve. 
Chickens Available
The poultry reared in Wing Ming Farm all has different characteristics, though their one similarity lies in their excellent quality. All of them are raised in Hong Kong without maximizing their growth rates unnecessarily. Rest assured, the chickens remain hormone-free and the growth process is 100% natural.
There are three main types of poultry at Wing Ming Farm. Firstly, the Silkie, with its black feathers, meat, and bones. It is usually used in Chinese medicine as it has medicinal values, and is eaten in broths or soup. Secondly, the Black-feathered Chicken, which is synonymous with poached chicken. Lastly, the Yellow-hair chicken, perfect for any dish.
Aside from chickens, the farm also provides fresh eggs for consumption. The number of eggs produced is not high since the farm is family-style, but its quality is superior. To understand its popularity among the locals, you need only take in its rich smell. Since the chicken feed the farm uses are carefully modulated, the eggs are more expensive than even Japanese eggs, famous for their impressive qualities. On average, an egg is marked at above five Hong Kong dollars.